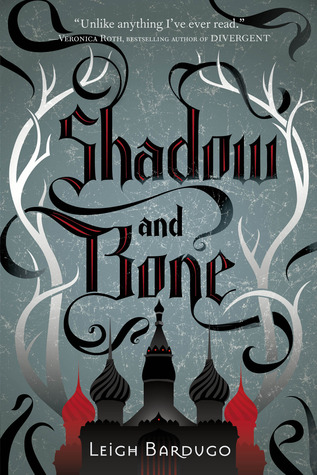 368 pages • Done June 2, 2015
Published by Henry Holt and Co • June 5th 2012
Young Adult • Fantasy • Adventure
Ravka
. Surrounded by enemies, the once-great nation of Ravka has been torn in two by the Shadow Fold, a swath of near impenetrable darkness crawling with monsters who feast on human flesh. Now its fate may rest on the shoulders of one lonely refugee.
Alina Starkov has never been good at anything. But when her regiment is attacked on the Fold and her best friend is brutally injured, Alina reveals a dormant power that saves his life—a power that could be the key to setting her war-ravaged country free. Wrenched from everything she knows, Alina is whisked away to the royal court to be trained as a member of the Grisha, the magical elite led by the mysterious Darkling.
Yet nothing in this lavish world is what it seems. With darkness looming and an entire kingdom depending on her untamed power, Alina will have to confront the secrets of the Grisha . . . and the secrets of her heart.
Shadow and Bone is the first installment in Leigh Bardugo's Grisha Trilogy. (via
GoodReads
)
I've expected this book to be good, but I didn't anticipate that I won't be able to put this down!  It was good, with two lengthy scenes – the first was when Alina first displayed her power, and the second was when she and Mal was trekking to get away from the Darkling and tracking down the Morozova's herd. At first, I was leaning towards the Darkling as her mate (and comparing it to Death of the Arcana Chronicles).  But, considering the Darkling's intention somewhere along the book, I went back to Mal, with whatever little romance going on between them.  
After reading this book, I've read reviews that critically bashed the language, the names, the whatnots.  But people, THIS IS A FANTASY.  Anybody can do and write anything they can in their book!  Some have issues on its technicalities, I've had issues with Alina's prowess (because, really, that's all she can do?), and the non-existent romance that was squeezed at the end,  but I commend this for IMAGINATION, which this book did deliver.  
Would I follow through? Definitely.  I want to see Alina bloom, the Darkling humbled, and Mal, some sense of a love story, and not an attachment.